Many successful traders agree that if there is any single and effective method that new forex
traders MUST master, it should be Divergence trading. I have the undisputable proof for you: Over 18,000 pips since June 2011!
Following Vladimir Ribakov's Successful World Seminars, The Divergence University Provides The Ultimate and Most Comprehensive Forex Home Study Course
"I always thought university is not for me. What I didn't take into account is how Vladimir is a unique trader and mentor personality. Suits me perfectly!"Roger T, US
"If you really want to succeed in trading this is a MUST HAVE course for you. No Fluff no Guff program. I have tried so many forex courses in the past, this one rocks"Hans W, Germany
"I was still a newbie just a few weeks ago and was anxious to take this program. I must confess, I really feel now I have the confidence and skills to take action"Roland, Netherlands
"Enrolling to this program turned out to be the best choice I ever did in my trading. No doubt Vladimir genuinely wants you to succeed and be a trader on the highest level"Carlos S, Argentine
"Vladimir provides the highest value for money and highest level of teaching I've ever encountered in Forex. I would highly recommend it not just for advanced but beginners as well"Christina, UK
Divergence University Course Highlights
Become a master trader in 6 unique courses

Over 25 hours of comprehensive tutorials in HD video!

Practices and self-exams ensuring you become an expert

Control speed according to your personal pace

Customized and unique divergence trading tools

Live trading sessions - attend Vladimir's Forex Signals LTR

Iphone/Ipad/Android compatibility

Time to invest per day: 1 hour/daily or less, adaptable to your time
constraints

Before you continue to explore what this course has to offer to you please listen to what I have to say to you...
No more waiting for packages in the post and messing with dozens of DVD's...
All course materials and lessons are available to you online!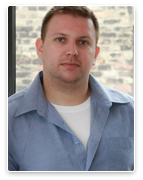 From the desk of: Vladimir Ribakov
Re: Divergence University (not what you think - exactly what you need)
Date:
Dear Forex Friend,
My name is Vladimir Ribakov and I'm going to be your SOLE private mentor and instructor in the Divergence University.
The idea to create the Divergence University Home Study Course edition came across my mind when I was on my way back home from teaching my last seminar in Hungary.
Divergence trading methods are not something that is trivial to learn. In fact it is quite tricky, and many traders believe its benefits and accuracy is a myth.
It took me awhile to get it and master it myself, but once I did, I never looked back, in fact, this is all I use to trade my own accounts and I based all my trade calls including those I executed in my Forex Signals & Mentoring service. During the years I was successfully using divergences to trade, I took it many steps further and perfected my own ways of identifying and using divergences.
Today I can conclude that in order to learn how to trade divergences, you MUST learn it in a certain step by step formula. By now I have proven the formula and perfected the ways to teach it so that traders can understand and use it properly.
The fact that all of my students from the Hungarian seminar were mostly non-English speaking, they still managed to properly understand the Divergence methods and strategies I taught them, is undisputable proof for me. (FYI: I don't speak Hungarian. My former student and now colleague, Laszlo Hun, did the translation during the seminar)
In fact, in the last day of the seminar, I held a Live Trading Room with both the seminar participants sitting with me in the room, and my signals club members around the world watching everything online.
My students applied the strategies I taught them during the seminar and they did it with great success.
One of the participants who used their real money accounts, was happy to show the $1200 profit she had made that day by following the trade I recommended live. I was blown away with joy :-)
Is the Forex market just a Fantasy?
Now that you arrived to this website, I allow myself to assume that you are here because you have a fantasy or a dream. A dream to unchain yourself from the difficulties of life. A dream to be wealthy or at least enjoy a considerable supplement to your current income. A dream of your financial independence. Maybe quit your 9 to 5 day job and say to your boss 'Bye, Bye'.
I will take another wild guess and say that you are searching for this dream in the biggest and most lucrative market in the world - the Forex market to trade forex, am I right??
The idea to get a slice of a market that rolls over $4 Billion a day is definitely tempting and inviting. A small slice is all you need to multiply your hard earned money and investments. The Forex market is so big, that compare to it, stock exchanges look like a child's play.
The fact that the Forex market is open 5 days a week, 24 hours, makes it flexible and accessible to any trader from every corner of the world, as long as they've got an internet connection of course. The freedom is unlimited and infinite.
Oh, Boy...what a dream...
Don't worry, I am not here to to shatter your dream. In fact, I am going to support you and tell you that this dream can become a reality. I'm proud to have been called the living proof of this. But for this to happen to you as well, you need to be serious about it, and forget all those junk robots, quick strategies and get-rich-quick schemes.
Yes, I will ignore my principles this time and share with you the fact that I myself, after going through a tough learning & practice period, the same dream has become a reality for me in the past several years.
You're probably familiar with these TV shows where a camera crew follows each episode after a different celebrity, from the moment they wake up until the evening, opening a window for you into one day of their glamorous life.
It starts from their bedroom when they get dressed, then eating breakfast in their fancy kitchen or backyard with the swimming pool, continuing when they later leave the house to meet their celebrity friends.
Well, it might be difficult for you to believe that I feel I'm no less lucky than them. From the moment I wake up in the morning, I do what I like and I like what I do. I have all the freedom in the world to go out and see my friends. I can travel and relocate myself to any place in the world. I can provide my family needs and I certainly don't have a problem at the end of the month when bills are to be found in my mailbox.
Even trading itself, the very reason for my financial freedom, is not a necessity anymore. I do it because I'm fascinated by the markets each and every day, and I tremendously enjoy seeing my students succeed professionally and financially.
I am not here to brag or show-off and make you feel bad about yourself. This is absolutely not my intention! To the contrary. My sole intention here is to tell you that you can step into my shoes and do live the same dream as me.
In fact, when you'll finish to read what I have to say here today, with no doubt you'll understand why I started with this speech, where I am getting at and how it all relates to you and your financial future.
So please, take a break from the rat race of your life for 15 minutes and put all your attention to every word and sentence I invested in this website and this project.
The KEY to unlock the dream?
My Forex life experience takes me back more than 11 years back. When I was just a fresh trader, I was in the same position and had the same expectations as any dreamer. I sometimes mentioned to my students the story of how I lost $10,000 of my parents' money by trading as a newbie. The shame and the humiliation were so deep that I prefer not to tell that story again here, but you get the picture.
To make this long and painful story short, suffice it to say that as my trading skills gradually developed and improved, I finally found myself being considered amongst the top professional traders in the world. Then for the first time in my life I started to get the respect and admiration of the Forex community.
I am strong believer in continuing self-learning in general and in Forex education particular. I remember when I first started to use the Internet, searching for more information that will help me extend my trading skills and knowledge. Like you, I used to sit hours in front of my computer, many times at my workplace, using search engines to find Forex forums, Forex blogs and even new strategies which I believed can help me in my trading.
I must admit, it wasn't easy. The information I found was so scattered, incoherent and in many times misleading. The strategies I had found usually didn't go beyond the familiar moving averages and other indicators. I am almost ashamed to admit I was scammed and ripped off more than once.
Already then, I felt that I can contribute to the online Forex community much more than any source of information I came across and then it happened; the decision to establish my own Forex community online. My plan was to search and form a community with people who are really serious about learning and trading currencies.
I can gladly say today, that this decision has changed my life in so many ways. My decision to help other people to be better traders, in turn, contributed significantly to improving my own knowledge, skills and even deepen my personal understanding of the Forex market. It was a symbiosis and enrichment environment for me to develop my own trading and teaching abilities.
I am really proud to say today that after all those years, I have successfully established a thriving and prestigious community online. Some of them are just following the free information I release almost every day. Some of them are waiting to my next system to be released to the market. Many of them are part of my Forex Signals & Forex Mentoring club where I spend most of my day time trading, holding Live Trading Room sessions, mentoring my members and of course sharing the same signals I am executing on my own accounts.
From my acquaintance with numerous traders I met online and offline, I can classify them into two groups. There is a common denominator between them - they are all looking for ways to make money from the Forex market.
However, one group consists of people who are serious about trading Forex, and truly searching for knowledge and understanding of how the market works, before they jump and invest their hard earned money.
The second group consists of those who are not taking the time to seek knowledge, and only looking for shortcuts in the form of using systems released by anonymous traders, robots and automated signals.
Needless to say that I appreciate those from the first group, since they value their money and efforts, and take the time to be good at what they wish to do (i.e. trade financial markets). I'm sorry for those in the second group, since they are being scammed again and again until they move on to the first group, or just lose their account and quit.
In my Signals & Mentoring club, I could have made my life much easier if I only focused on delivering automated signals. However this totally contradicts my philosophy of investing from the standpoint of being educated. That is the reason I added the "mentoring" side of the club, so that under one roof you can have signals (automated or manual, its up to you) PLUS education and mentoring. For me these two always come together hand in hand.
Knowledge and Understanding equal POWER & SUCCESS
I am a strong believer in the expression: "Knowledge is Power". Applying this expression into the Forex world means that if you know and understand the mechanism of the market, you can understand well which strategies will work, or won't work, when to use what and on which market condition to apply this system or that trading method. More importantly, you know when not to enter the market or the right moment to exit it and so on. I am sure you understanding the big picture now.
As the number of players participating in the Forex market gets higher, the number of strategies being used and developed also grows, which leads to even more confusion and errors. As my students and members already know, I can assure you that, there isn't one strategy that covers all market conditions in any given day or moment.
After all, if you define a strategy as a set of rules which you follow without discretion, to achieve a certain target, then you don't need Einstein's brain to understand that when so many forces and events move the market, a perfect strategy that handles all scenarios simply cannot exist.
Unfortunately, the way things work online, anyone thinks he is a trader with a 'secret strategy' only because he found something that worked for him for a week or two. That's the better case. Usually you find 'so-called Gurus' without any experience of Forex, take a system they found by another uninformed trader in a free forum, then produce some fake statements and sell it for $100 a piece.
Let's assume for example that you see yourself as a member of the second group I mentioned earlier, and you don't care about acquiring true education and understanding about the place you are going to put your money.
You find a system online with big promises and extraordinary proofs attached to it. All excited you buy it and then apply it to your charts. Can you imagine what happens the next time the European Union decides something unexpected which affects the market. Do you really believe the author (let's even assume he is a qualified trader) can also tell the future and predict the new decision or regulation and prepared the system for such events before he sold it to you?
Let's take another example, of a member of the second group who was lucky to find a reasonable signals provider with automated solution and applied the copier to his account. Do you think such a person has checked before he joined the service what risk is involved, lot sizes, what type of money management the trader is using?
As you can see, even if you do have a good system or strategy in your hands, still knowledge and understanding is key to prevent catastrophe in your account.
Thus, before you invest even one cent in the Forex market, you must have at least minimal understanding of how things works from a good and reliable source. This is the vicious circle that my dear friend and colleague, trader Jason Sweezey, was talking about in his last mentoring session so, unless you decide to belong to the first group, you won't be able to get away from this circle.
Hence, if you are still serious about investing and making money from the Forex market, you MUST invest at least one period in your life in a reliable education about Forex, the forces behind it and how to read the market correctly.
Dilemma: sounds like a lot of hard work... is it worth it
You will only be able to get the right answer to this question once you complete reading what I have to say and show you over the next few pages. But, don't worry, it won't take you too long to read and believe me, it will be much quicker than to read the next offer you'll probably get in a few hours to your inbox.
You see, even after all you've just read until now, I didn't even say a word about the Divergence University home study course. What is it, what you are in fact offered here and what is the opportunity standing in front of you that you MUST not miss.
I didn't even talk about the requirement to go through such a course or the level of difficulty you will need to cope. Also, I didn't mention how much time it will take you, what is the learning curve or even what it is going to cost you.
I have decided first to speak about the potential position you'll find yourself sooner than you can imagine. It doesn't matter if you are a beginner, advanced or a professional trader, on completion of this course you will be in a standing of:
Knowing the inside and outside of the Forex market.
Knowing not one, but several different strategies (or as I prefer to name them systems and methods of action), so you can choose the most relevant for each market condition. This would be your toolset for extracting profits from the Forex market and no less important, to avoid mistakes that will cost you money.
Knowing that I was right, true and honest with you here and most importantly, you will know you have made the right decision and listened to me.
Before we continue, I need to take one more important action in the next section.
Filter out the non-serious ones
We already discussed the standing you should find yourself by listening to me and taking me seriously. Going back to the two groups of people I mentioned above and I repeat again, I can only help those who wants to find their seat in the first group and seek for knowledge and independence as traders.
If you have begun your quest after the Forex dream a year ago, few months ago or you are one of the lucky ones who just started, let's agree that if you are here, you know that the Forex market is a great income source and somewhere out there is the right solution for you.
In order not to waste everybody's time and patience, I want to thank those who don't share the same views and opinions with me and wish them all the best in their search after the one 'Holy Grail' strategy that they believe exist out there. I am even willing to help them and provide them some of the names to make things easy for them.
Here are some of the names of EA's (robots), strategies, signals services and more that they can easily find with just a simple Google search. If you are not interested in what I have to say or too scared that it might be difficult for you, then you are welcome to look at some of the names below:
MiRobot, EES FX, WallStreet Forex, Forex Thor, Growth Bot, FE Trend Scalper, Forex Massacre, TFOT EA ETC ETC...
However, if you think you can invest a few more minutes to know more about me, who I am, what are my credentials, my trading methods, why I trust these methods, the performance and results I have successfully achieved by using these methods. And if you are willing to keep your mind opened, then you are more than welcome to join me to a very illuminating, exciting and profitable journey.
Who is Vladimir Ribakov - The Trader and Mentor
For those of you who haven't heard of me yet, let me tell you a little bit about myself and how I managed to establish a loyal and prestigious Forex community. I might repeat some of the things I already said earlier, so I do apologize for doing that but I will be brief.
With more than 11 years of trading experience, trading my own accounts as well as for hedge funds and brokerages companies, I decided to fulfill my destiny and establish my own Forex community where I wanted to teach, educate, qualify, provide signals and mentor aspiring Forex and Commodities traders.
My contribution to the Forex community can be divided into two areas: Trading Systems & Tools on one hand, and Education & Mentoring activities on the other.
When I started to establish my Forex community, I initially developed 3 important trading tools and strategies. I couldn't just let my students jump into the deep water and I wanted to feel their pulse first and to be sure they can cope with the systems and strategies I intend to teach. So, I have decided to take things slowly but safely and begin with more simple, but still powerful and rewarding techniques and strategies that they can easily learn and apply the rules to their charts. I also wanted them to know me and trust me.
Here are the three first systems and products I have released to my Forex community:
The Broker-Nightmare Suite - an innovative collection of trading tools designed to solve the problems with brokers that I had to deal with, or heard about from other traders.

The Broker Nightmare protects Forex traders from being abused and cheated by dishonest Forex brokers. This suite of tools and helpers was received with excellent user reviews and feedback, and as I've heard from my followers, became a true classic in the world of Forex trading.

sRs Trend Rider - my first semi-automatic, Hybrid Forex Strategy that I'm glad to say, have shown the light to many traders...proving them that it is possible to extract money from the Forex Market, even if you are a home-based trader as opposed to big player.

The sRs Trend Rider was declared as one of the best Forex strategies released until today, achieving one of the highest ranks on the objective Forex Peace Army community, with excellent reviews by happy traders.

The Forex LST System - is my divergence and statistics based trading system, that features advanced divergence recognition tools as well as a unique simulator that enables traders to feel 100% confident in the strategy and tools, before going live with it.

I wasn't surprised to find that my clients from all levels of trading found the sRs and LST strategies easy to learn and implement. Together with high success rates, these strategies received amazing feedbacks from the Forex community.
On 2010 I established my official Forex Blog: www.VladimirRibakov.com where I post daily reviews and news about what is happening in the Forex market. During this time, I also started to publish my Newsletter.

On the same year, I join forces with my colleague trader Tom Strignano, and later Bob Iaccino in "The Forex Signals" service where we competed each other in a friendly way who gives the best Forex Signals.

Fast forward one year, on June 2011 I opened the doors to my own Forex Signal and Mentoring service (www.VladimirForexSignals.com) where I trade and mentor many new traders until today. I always ensure it stays best Forex Signals and Education place you can find online and offline.

The idea behind this club is to answer all the needs of my Forex community members and friends: automated and manual signals, live trading room, educational webinars, trading tools, indicators, EA's and more...

My contribution was quickly appreciated by many Financial Institution and I started to get invitations to speak in different traders forums around the world. Simultaneously I also started to hold real-life seminars (offline) and currently have seminars schedules in Hungary, Poland, France and the US. Thus, I established a dedicated website for my seminars - World Forex Seminars (www.WorldForexSeminars.com) - from which I handle all my seminar activities and scheduling to teach and lecture about my preffered trading methods - Divergence.
With the teaching formula I have developed for educating on Divergence Trading Methods, it takes me 3 days of lecturing (9 hours per day) to complete everything a trader needs to know about it and start applying it to his charts and account.
I add an extra day for beginners so within 4 concentrated days of studying I manage to deliver all the material, information, strategies that the seminar attendees need in order to become successful traders. In my last seminar I also held a Live Trading session with my members from the club online, and the seminar students sitting in the room, which was huge success.
Due to my dedication to students and members in the Forex Signals & Mentoring club, alongside my passion to trade myself I have restricted myself to about 2 seminars per year. There isn't a week that passes without me getting into my inbox a request to hold a seminar in a new location around the world. Of course, this is something I can't do too often.
Following the success of my seminars, the feedback I receive after each seminar, the joy I get from seeing my students become independent and successful in their trading, I have been looking for the right solution and hence, the idea to turn my seminars into a Home Study Program was born.
I have no intention to stop doing seminars and I actually quite enjoy it. I enjoy to meet my students and followers face to face and socialize with them. Nevertheless,
Considering my schedule constraints, and the fact that not everyone can leave their family for a few days, fly to a distant country, etc., I believe I came up with a great solution for those who wish to attend and see me teaching about Divergence trading methods.
Divergence University - The Project
The Divergence University Home Study Program is not a recording of my seminars. It is rather a complete course I have created from scratch, based on my seminars but due to the fact I don't have a limited numbers of days, I have managed to take it even one step further and extend the boundaries of the curriculum and the teaching program.
The Divergence University system automatically adapts to your learning and presents the lessons and videos according to your pace.
How comprehensive is the Divergence University Program? What do you get in terms of value-for-money?
Well, I love those online marketers who try to get the message across about the great value-for-money their product gives, so they show you a photograph of many DVD's and books spread on a table... when in fact all you get is a PDF document and and ex4 file :-)
If I had to illustrate my course here in an image, I would need someone with the skills of Michelangelo to make it fit into a regular computer screen... So forgive me for not putting flashy product illustrations here, now when I'm introducing you to the Divergence University Home Study Program, but rather let me tell you about it in plain English.
I also don't want the name Divergence University to intimidate you in any way. It is not a real university and it is definitely not difficult to study and complete it, like in a real university. I have chosen the name simply to illustrate that you are getting here everything you need to know in order to become (graduate) a successful trader.
I did however build the course with the same components that any respected university provides its students. On completion of the course, you will be rewarded a certificate of 'Divergence Trader' from me. This certificate aims to encourage and challenge you during the course.
When you receive the certificate, it is definitely something you should be proud of. Not because you have gone through a Via Dolorosa to get it, but rather to remind you that you have broken the psychological chains of acquiring this important knowledge yourself. From that point in your life onwards, you can see yourself as mastering the Forex market and the world of Divergence trading. You will be able to easily use divergences you learnt during the course and I have no doubt you will be capable of finding and successfully applying your own strategies into your charts.
Divergence University is a Home Study Program that anyone can enroll and study according to their own pace and time constraints. In order to follow my seminars curriculum, I have asked my tech team to build for me a unique teaching platform that will include progressive video lessons, alongside practices, quizzes and exams.
My goal at the end of your university period is that you can apply everything I'll teach you in your real trading where money is involved. Therefore, obviously my intention is definitely not to flunk a student but rather to make sure you will understand the course. In fact, in a few moments, I will show you an example of such quiz and exam. Also there is a social discussion area for each lesson, so you as my student, can communicate and learn from my other students. (social learning).
If you ask me to compare the Divergence Home Study Program to any other course out there, if it is downloadable or physical course which is shipped directly to your doorstep, I would say there is no comparison whatsoever. What you are getting here stays with you forever. At any time in the future you can log in to your members area and continue from where you stopped or start all over again.
Whether you are a beginner or advanced trader, bottom line is you'll become an independent professional trader who understands how the market works, and surely knows how to spot and apply everything you were taught in the course.
If you are still here, it is a clear sign that your intentions are serious. So now is the time to go to the next step where I explain and prove to you why Divergence is the most powerful trading method and how it can fulfill your dream to be a successful Forex trader. Just click the Why Trade Divergence button below or navigate via the top menu.
Why Trade Divergence